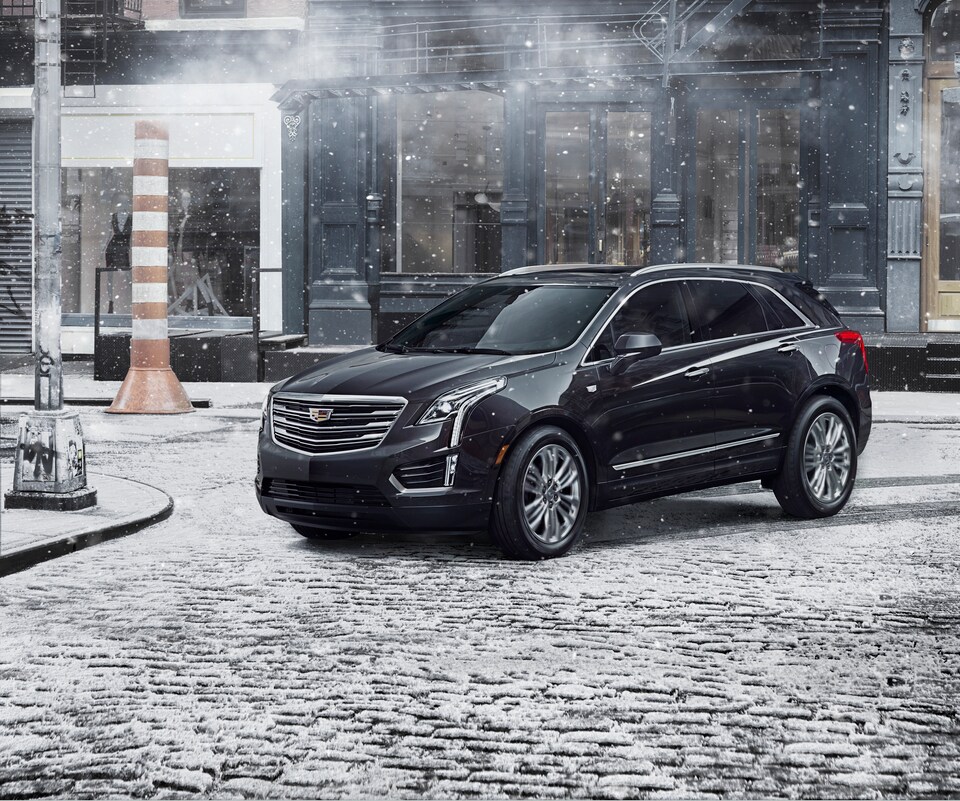 Explore the Extensive Benefits of the Cadillac XT5
Researching vehicles requires you to sift through a lot of information, and to compare different factors. We want to help you during that process. One of the ways we help our Sioux Falls area drivers find an excellent vehicle for their needs is by comparing our most popular models with their competitors. This can help you visualize the differences between vehicle models, and help you gain an understanding of the benefits each vehicle offers.
So how does a vehicle like the Cadillac XT5 compare to a vehicle like the Acura MDX?
2017 Cadillac XT5 vs. 2017 Acura MDX
The first thing you will want to take note of is how much your investment will get you in terms of features and abilities. You want your dollar to be as strong as possible when you buy a vehicle.
Power: The Cadillac XT5 has 310 horsepower and 271 pound-feet of torque. This is more power and control than what you will get in the Acura MDX, which only offers 290 horsepower and 267 pound-feet of torque.
Space: You will be more comfortable in the Cadillac XT5, as it offers you more front head room (38.4 inches vs. 38.1 inches), rear head room (36.0 inches vs 35.6 inches), rear leg room (39.5 inches vs 28.1 inches), and rear shoulder room (56.2 inches vs 54.7 inches) than its competitor. While these may seem like small differences, every inch is important to ensuring your comfort, and expanding the power of your dollar -- the Cadillac XT5 does both of these things.
Features: The Cadillac XT5 has a few standard and available features which are not available with its competitor. This includes a navigation system, and an optional rear DVD Entertainment system.
Fuel efficiency: The Cadillac XT5 offers you comparable levels of fuel efficiency with the Acura MDX (both vehicles have 27 highway mpg)
Warranty: With the Cadillac XT5 you will get the basic and powertrain warranty -- which is valid for the same length of time on both vehicles. However, you will also get the corrosion/rust thru and Roadside Assistance Program for a longer period of time than you would with the competitor (6 years with unlimited miles, 6 years or 70,000 miles; compared to the Acura MDX's 5 years with unlimited miles, 4 years or 50,000 miles, respectively).
Essentially what this means is that your investment will be more worthwhile, and will offer you more extensive benefits, with the Cadillac XT5.
Visit Us Today to See It for Yourself!
If you would like to learn more about the Cadillac XT5, or if you have any questions about his extensive selection of vehicles, we invite you to visit us at Luxury Auto Mall of Sioux Falls. Our team would be more than happy to assist you with all of your automotive needs.