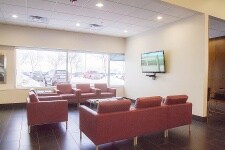 Take Care of Your Vehicle with Nice Express Service
Your luxury vehicle is an important asset. Not only do you drive it every day, but you also have invested a lot of money into it. As such, it's important to make sure that your vehicle is taken care of and serviced when necessary. However, not every service requires you to schedule a time to bring your vehicle in. Not only that, but you may not have the time to wait a few days for service. That is why we have Nice Express Service.
Plus, regardless of whether you're visiting from Brandon or Harrisburg, you can get your luxury vehicle serviced.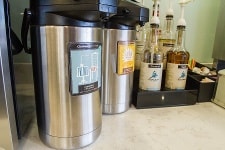 What Does Nice Express Service Cover?
There are a number of different benefits that come with utilizing Nice Express Service. Firstly, Nice Express service doesn't require an appointment. You can arrive at our dealership and get some simple maintenance for your vehicle. That gives you the opportunity to get back on the road with ease after having your vehicle taken care of.
Furthermore, Nice Express Service covers a wide range of maintenance needs. That includes:
oil changes
brake pads
batteries
new tires, alignments, and rotation
filters, hoses, and other components
Plus, we also service non-luxury brands, too. If you have a Honda, Ford, or Kia model that needs a routine oil change, our team will be here to assist you.

Ready To Learn More?
If you would like to learn more about our selection of vehicles, or if you have any questions about Nice Express Service, we recommend visiting us at Luxury Auto Mall of Sioux Falls, located in Sioux Falls, SD. Our team would be proud to help answer your questions, and to assist you with all of your vehicle-related needs.
We are proud to serve drivers across Tea and Sioux City, IA.
Drive Right Up!
When it's time for your next oil change or other vehicle maintenance, come visit us here by the intersection of West 12th Street and Interstate 29 in Sioux Falls.
Nice Express Service Hours:
Monday-Friday: 7 a.m. to 6 p.m.
Saturday: 8 a.m. to 5 p.m.
Sunday: Closed