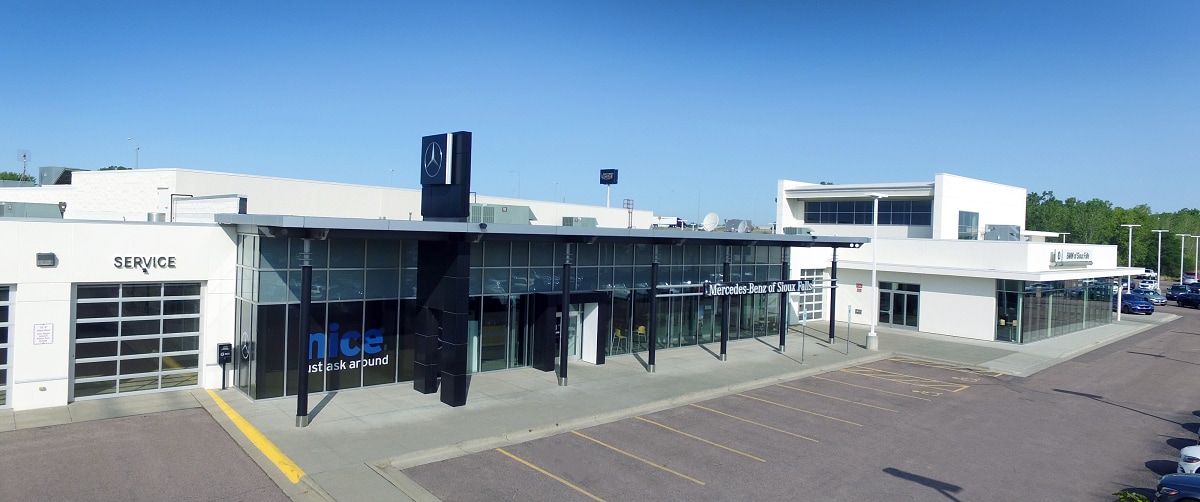 Welcome To Luxury Auto Mall of Sioux Falls
As an independently owned dealership and a part of the Rydell Automotive Group, we know how important it is to find a vehicle that suits your needs on the road. On top of that, we know how vital it is to work with a team that is trustworthy and reliable. That is why, at Luxury Auto Mall of Sioux Falls, we work hard to make sure every driver gets the dealership experience you deserve.
Furthermore, with our diverse selection of luxury vehicles, you can find a model that is truly right for you, whether you are in the market for an SUV or a sedan.
Who We Are
Luxury Auto Mall of Sioux Falls is part of the Rydell Auto Group. It is one of the largest dealer groups in the nation, all operating under the same philosophy and values, but independently owned. Rydell roots started with Leonard Rydell (1913-2000), who had strong business and personal philosophies that served him well. These philosophies, that we now call "Leonardisms" help guide our auto group's business decisions to this day. The group has grown to include over 83 dealerships in 17 states, and continues to expand each year.
We are the premier retailer of new and certified pre-owned Cadillac, Mercedes-Benz and BMW vehicles. Aside from the convenience of having these three brands in one location, we also carry a large variety of premium pre-owned vehicles for a diverse and carefully curated inventory.
Why Shop With Our Team?
At our dealership, we abide by a specific set of brand promises. These brand promises inform everything we do.
One low price, plain and simple, always!
A relaxed shopping experience
Dependable service to meet your schedule
Financial solutions for today and your future

You can't buy the wrong vehicle

Real cash value for your trade

Right vehicles at the right time
In addition to helping drivers find their dependable vehicle, we are also proud to be a visible part of our local community. We routinely assist and participate in local charities and events. After all, it's only because of the support from Sioux Falls, SD that our dealership and our business is able to thrive.
Ready for a Test Drive?
If you would like to learn more about our selection of vehicles, including our new and used luxury models, we invite you to visit us at Luxury Auto Mall of Sioux Falls, serving drivers across Brandon and Harrisburg. Our team would be proud to help you schedule a test drive with your preferred automotive options.
Visit us at your next opportunity and we can help answer any questions you may have about our vehicles, the purchasing process, or anything in between.
We are proud to serve drivers across Tea and Sioux City, IA, too.