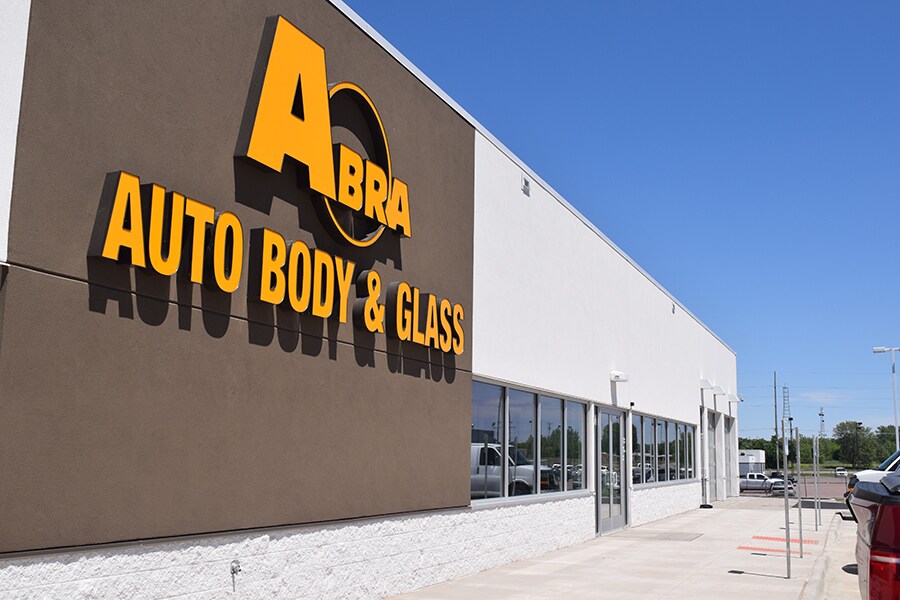 Our ABRA Auto Body & Glass is located next to Luxury Auto Mall of Sioux Falls.
We're committed to repairing your vehicle right the first time, on time. Our trained vehicle technicians are some of the best in the industry. Our attention to detail and commitment to quality service help ensure your vehicle will leave in its pre-accident condition. We understand vehicle repairs can be time consuming and stressful. Our ABRA North location is staffed with an expert team of customer service professionals and highly qualified technicians. Be assured you will drive away feeling happy with our customer service and highly satisfied with the quality of our work. Visit us today and let us help you get back on the road as quickly as possible.
Now, when receiving repair work at our bodyshop, ABRA North, you will receive a Cadillac loaner vehicle. Pick up & Delivery also available within 100 miles of Sioux Falls!