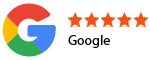 April, 2023
Sheila H.
Ryan was wonderful to work with. We did not realize what time they closed when we pulled into the lot. Ryan was extremely helpful, knowledgeable and patient with us. We ended up with a vehicle that we did not even consider when we came into the lot, thanks to his recommendation. It was totally NO pressure and a NO BS place. I highly recommend!!! Thanks Ryan!!!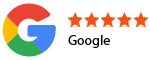 April, 2023
Paul E.
Exceptional service!  I bought my new 2023 BMW 330e at a different dealer but just moved to this area.  I had a small issue that needed to be addressed and called them a week ago to let them know what i needed and when I'd be in town. The level of customer service with the initial call, email updates, and at the dealership was extraordinary.  I drove in and left 15 minutes later with the problem fixed after an extremely friendly welcome and conversation.  THANK YOU!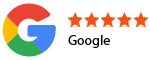 April, 2023
Denise K.
Very friendly and quick service.  I happened to wait for my car and was pleased to have comfortable seating. Coffee and water were also available. I enjoyed a book while waiting. No problems here.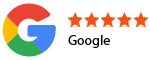 March, 2023
Doanie B.

I had a very pleasant experience with your service department. Gene Peterson is the best and enjoy his professional service. He is always so upbeat and thoughtful. I look forward to seeing and talking to him whenever I'm there.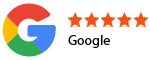 March, 2023
Barbara O.

The guys helped me with tires today. Very professional and answered all my questions. Cadillac is the only place I take my cars for any repair for 10 years. Thank you!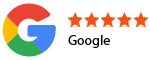 March, 2023
Katelynn E.

The dealers here made my first time car leasing experience a breeze and answered all of my questions. Amazing service!!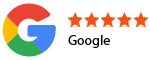 February, 2023
Lauren G.

Three years ago we were on a trip to New Orleans, Louisiana from Manitoba, Canada with our Sprinter/Jayco motorhome. After crossing the Border into the USA an alert came on our dash indicating an issue with our DEF fluid. We stopped at Mercedes in Fargo but they didn't have time to help us. We called the dealership in Sioux Falls, SD and spoke to Steve, who told us to have it there first thing in the morning. We did and things were looked after promptly and efficiently and we were on our way again.
This week as we head to Florida for a holiday, after having a full service in Winnipeg before leaving, we no sooner crossed into South Dakota and our engine light came on, followed sometime later by it stalling on the interstate, and upon restarting, low power for a while before it seemed to come back to life. We called Steve at Mercedes around 4:30 p.m., who once again told us to have it in first thing in the morning, which we did. Unfortunately, we needed a sensor which would not be in until the following day. We were so surprised when he offered to set us up, with electricity, in their back parking lot until we were ready to go again. If that wasn't enough, he supplied us with a brand new Cadillac to use while we were there. To us, this was over and above good service!
The part came in on schedule and our RV was fixed in jig time so we could continue on our way.
Thank you to Steve Andino and his staff for making an unexpected and unpleasant situation very pleasant. We would never hesitate to use or recommend your service in future, and with the way things have gone, we likely will. Thank you!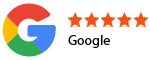 February, 2023
Bruce W.

They had the car I was looking for with the options I wanted. They put on new tires, windshield wipers, brakes, oil and filters. I live out of state and the salesman delivered it to my home himself. Top notch!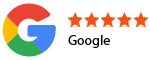 February, 2023
David S.
What a life saver Luxury Auto Mall of BMW turned out to be!
We were traveling west from Michigan and experienced a problem with our M 550xi and needed to to have the car towed to the closest BMW dealership. We called Luxury Auto Mall of Sioux Falls, SD, the only BMW dealer in the state, and spoke with Travis Doritto one of the service advisors, and he gave us the name of a reputable towing company with a flat bed truck that would take us back east to Sioux Falls some 180 miles east of our location. Travis also said he would do his best to get us fixed up and back on the road. We called BMW Road Side Assistance and they took it from there. We were promptly called by Paul of Jim & Ron's Towing. Paul got us to our hotel and then took the car to BMW, so the service department could get going on it first thing Friday morning. Travis contacted us at about 8:03 am said the car was on the hoist and technician would stay on it.  We were back on the road that same day. Can't thank them enough; everyone we came into contact with at this BMW dealership couldn't have been nicer.  They  saved our vacation!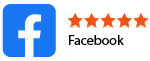 February, 2023
Todd T.
My Wife Amy and I are so satisfied with the process of buying an SUV from the Luxury Auto Mall. Kelsey and Joe were great to work with. We will definitely share our experience with our Friends and Family.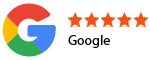 January, 2023
Steve M.
Well done, service was not the news that I wanted but it was explained well to me, that service department was able to "fit" me in with nothing scheduled and the  place is run VERY well.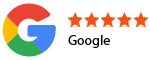 January, 2023
Patrick M.
The people at Nice Express Service were very professional and efficient. I wouldn't hesitate to take my vehicle there again for an oil change.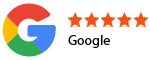 December, 2022
William P.
Dealership facilities are neat, clean and tastefully designed. Staff were uniformly courteous and professional. My car was clean when work was finished. Very much impressed and satisfied by this service experience.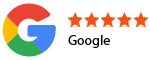 December, 2022
Jeanne E.
This was the BEST experience EVER at any car dealership I have ever dealt with!! Doug, Aaron & Joe made the process and experience the EASIEST ever!! Can't wait to do business AGAIN with these wonderful people!! See you in 3 years!! (and maybe before if you find the color I'm looking for)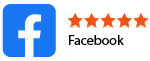 December, 2022
Amy Costa.

I go to these guys all the time. They are timely, fair price, and great customer service. Give them a try I believe you will be pleasantly surprised.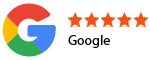 November, 2022
Amanda G.
Doug was the best ever salesperson I have worked with!  Easy going, not aggressive, easy conversationalist.  Knowledgeable about the vehicles and was just a pleasure to work with.  The financing department was also very easy to work with.  Made buying a new car simple and fast!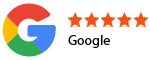 November, 2022
Stacy K.
Spencer was great! Extremely accommodating and timely. They always go for above and beyond for us, we would recommend this dealership and Spencer for new cars!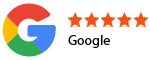 October, 2022
Francois C.
Mike, thanks again for all your hard work getting me into my vehicle.  You where very patient with me and I sincerely appreciate it. I know it's only buy number 2 but I know it won't be the last. I also want to say thank you to everyone else who jumped in when I showed up unexpectedly on Mike's day off. I was still "just looking" , yet everyone was so helpful. Financing was so easy and I was never pressured to buy extended, anything! The thing that impressed me the most is how I was treated for just buying a used vehicle. The automotive industry is so competitive and there's great value in how you treat your customers. Mike, it's clear that you and your colleagues understand this value, creating an experience that will bring me back. Thanks again!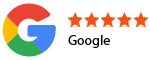 October, 2022
Lloyd N.
Purchased on Mercedes-Benz Certified Pre-Owned E400 from Carol Morken.  It was not the exact model or color I preferred but Carol called me and told me, "This is the one!".  Carol's year of experience and understanding my wants and needs proved she was correct.  I love this Mercedes-Benz.  Thank you Carol for making the call.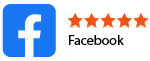 October, 2022
John P.

They are great to work with. Tina and Erika are friendly and great to work with. 5 Stars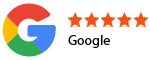 September, 2022
Pete P.
I cannot express my gratitude for the service staff at Mercedes of Sioux Falls. Older couple from Virginia in a Sprinter motorhome with problems traveling on vacation. I have 45 years experience in automotive dealership business that also has Mercedes/ Sprinter franchise and am very familiar with the backlog and problems all dealerships are facing. My service advisor Steve Andino was nothing but professional with me. He made no promises but we drove 200 miles to him, camped in the parking lot overnight and with no expectations we were expecting at best a day or two to wait possibly another day or two waiting on parts, or worse. To my surprise not only did they get our vehicle in the next day before lunch but the very professional technician Corey brought it out to us all smiles a couple hours later repaired and ready to go. Thank you Steve and Corey and thank the Lord for getting me to your dealership. I will continue our trip with a huge smile on my face.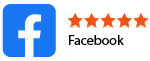 September, 2022
Logan D.

Was in and out of there in 20 minutes for an oil change. Great service!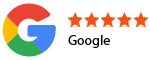 September, 2022
Eyad N.
I showed up without appointment after driving 100 miles, Steve Andino was very helpful, he checked the car and communicated with me and it was done faster than what they promised, I definitely recommend them strongly.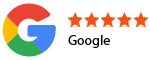 August, 2022
Haley T.
This place makes everything so easy! Not sure I would want to look anywhere else for a car now!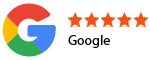 August, 2022
Brian H.
Broken down on the middle of South Dakota…  we had the most incredible service by Luxury Auto Mall in Sioux Falls - after our Range Rover broke down - and they escalated us to the head of the line due to us being on a Roadtrip from Florida to South Dakota. Thank you so much for your above and beyond Service.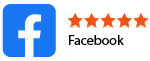 August, 2022
Robert C.

Sales staff Carol Morken
Service  Dept. Tina and Erika
Both Sales and Service are excellent!!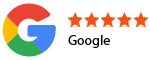 July, 2022
Treb S.
Recently I totaled out what I thought was my dream car(which I thought couldn't be replaced). Little did I know, I would be in "the car of my dreams" almost 2 weeks after the wreck. The process was SO smooth thanks to the AMAZING Carol! She took my initial call, and helped me navigate my way into the drivers seat of my Benz! Joe over in finance was great as well! I love my new whip and I plan on seeing you all again soon! Thank you!!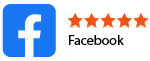 July, 2022
Thresa M.R..

We had to have a recall part done on our Cadillac SUV. Even though there was some initial confusion on how long it would take, they were very accommodating to us and were able to provide us a loaner car for the day. This was much appreciated since we live almost 2 hours away. There was excellent communication with the service manager. Will be bringing our vehicle back for more service in the future. Thank you.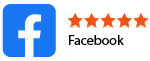 July, 2022
Renae H.

The service was fast, friendly, and up front! We will go there for all our vehicle buying going forward! I've never had such a quick and pleasant experience buying vehicle before. Highly recommend.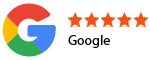 June, 2022
Timothy M.
We could not be happier with the customer service and product knowledge demonstrated by BMW of Sioux Falls. We were picked up from the airport, treated to lunch, given a full run down on the BMW amenities and set up, provided with a full tank, and several water bottles for our trip back home to the West Coast. The red carpet was truly rolled out for us. Special shout out to our sales associate, Patrick!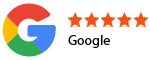 June, 2022
Sherry R.
We are traveling through the Midwest for the month of June from Arizona. Twice on this trip our vehicle had a little blip (disconcerting when you're driving and so far from home.) So, I called Luxury Auto for a service check on our SUV. Tina fit us in the next day which was greatly appreciated since we were just going to be in Sioux Falls for two days. They completely and thoroughly checked through our vehicle ensuring that it was in great shape for the reminder of our trip. We really  appreciate the thorough check and reassurance that we're safe to complete our trip. Thanks so much Tina and team! Great job!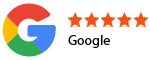 June, 2022
Ella B.
Fantastic experience with purchasing a vehicle from Sioux Falls Luxury Auto. My sales person, Jared, was very knowledgeable and polite. He was by far the best auto sales person I've ever dealt with! He answered questions without hesitation, respectful and attentive. I also dealt with "Andrew" and "Brie" who were both wonderful to make sure all the "ducks" were in a row to finalize the purchase. Jared had everything ready to go when I arrived and meticulously made sure I understood how to operate the main features and safety. Highly recommend this dealer for fair and superior quality auto shopping experience!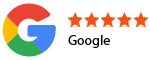 May, 2022
Bart B.
After buying my third car from luxury auto they made my experience a very pleasant and convenient use of my time. I was in a hurry and they got me in a beautiful new Cadillac in less than an hour with very little time spent on paperwork. I have now purchased Mercedes and Cadillacs from this dealership and I would highly recommend them. The entire team from sales and service bends over backwards to take care of their customers. I also feel like I got a very fair price.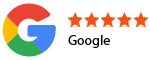 May, 2022
Judy G.
Everyone I dealt with was friendly, helpful and professional. Based on the research I did before arriving, I believe they were truthful in both the condition of the car I bought and the value of my trade. They both gave me and sold to me at fair price.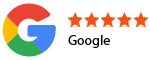 May, 2022
Rachel P.
I love to go to the Luxury auto mall . Gene and Carol in sales are the best! I won't go anywhere else. We get great service. Today Roberto came with me and diligently worked to find a rattle. Such a nice person.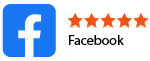 April, 2022
Hand R.

The staff were excellent. The salesman, Jared was outstanding. This was the easiest purchase I have ever made and the trade-in process was the best. we will be back to see Jared when it is time to get my wife out of her SUV. in the meantime I love the Maserati.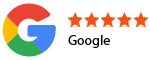 April, 2022
Mara B.
I appreciated the kind attention I received after I had to be towed in off the freeway. The dealership took extraordinary measures to find a Part.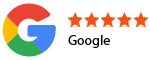 April, 2022
Jamal S.
Luxury Auto Mall did a great job and I am very satisfied with my vehicle. Thank you John for the excellent customer service. My order was expected to take roughly 6 months and I receive delivery within 4. Overall, great job Mercedes-Benz Sioux Falls.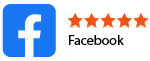 March, 2022
Joanne H.

Luxury Auto has fantastic service. We bought a car from them 5-6 years ago and had exceptional service from them. Kept in contact with Patrick. Recently told him what we were looking for and he found it. Drove home with the car of our dreams yesterday! Thank you Patrick! Your the best!!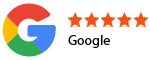 March, 2022
Dustin W.
I just want to give a huge thank you to Mike Chaplin and the people over there at luxury auto mall. They were currently out of loaner vehicles and Mike really came through for me and let me borrow one from the lot! Really shows how family oriented they are by being so generous.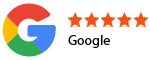 February, 2022
Charles H.
I absolutely Love you all at Luxury Auto! From Spencer; whom I have purchasing both a BMW and a Benz from. To Travis, Justin and Tina in the Mercedes Service Dept; who always make you feel special when I come in for any service on my Benz. They always go above and beyond. Not only do they welcome you and do a great job; but also wash and dry your car before you pick it up. Then they explain everything that was completed and always know all the answers to any questions I have! They also offer you a very nice loaner while your car is being worked on. You all at Luxury Auto are Absolutely Amazing! Thank you!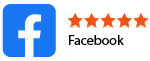 February, 2022
Amy H.

Great service today! Thank you Brian for going above and beyond and helping me out. And thank you for delivering my car to my house I was not expecting that but much appreciated.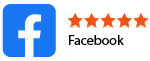 February, 2022
Logan E.

This is the best dealership I've ever been too, the car buying experience is like no other, and the maintenance/service department is outstanding, I've personally bought 5 vehicles from luxury auto mall and will continue to do so in the future.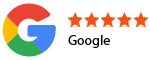 January, 2022
Bryon M.
Words can not express my appreciation and satisfaction with everyone at Luxury Auto. My BMW X5M with 52k miles recently had an internal engine failure which required a complete new engine replacement and both turbos needing to be replaced. The total cost on this was over $40k! Unfortunately the vehicle was not purchased in Sioux Falls, but from a large dealership in Broomfield, CO. We had owned the vehicle for less than 2 months, and the cause of the engine failure was traced back to the dealership in CO. Initially they refused to do the right thing, and offered zero assistance.
Neil at Luxury Auto stepped in and worked tirelessly over nearly 3 weeks with BMW of NA and also a warranty company Century.
He spent countless hours trying to find a suitable resolution. He was able to negotiate a brand new BMW engine and new turbos. He received the parts quickly and his team installed the new engine without any issues.
Above and beyond our expectations!!! I learned a valuable lesson in the importance of doing business locally. They have definitely earned our business, and we are very thankful to have a dealership that we can trust!!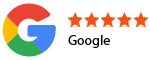 January, 2022
Barb D.
Very pleased, everyone was so helpful & friendly, a friend recommended for me to get my oil changed here - I will definitely return.. I highly recommend this business & their prices are very reasonable!!!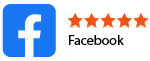 January, 2022
Becky D.

The staff is always very friendly and helpful, and the employees back in service do a nice job in a timely manner. It was pretty awesome to get a diagnostic report of everything on my vehicle so I can make sure there's no issues. I always bring my car here.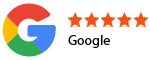 December, 2021
Steve R.
Wow.  Amazing experience.  Both John and Bri were great in getting me going and explaining the process.  The "no negotiate" method is a good plan and made for a painless day.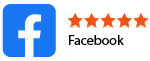 December, 2021
June G.

I have been with Luxury Auto Mall of Sioux Falls for more than 10 years now! Great people and excellent customer service here! They always make you feel welcome and work really hard to find the perfect car for you! They are the best of the best!!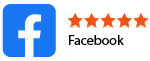 December, 2021
Kim J.

Tina was amazing. She explained what needed to be done and the cost to correct the issue with my Mercedes. I felt my business was appreciated and valued as a customer. She was able to have the marker headlight fixed for me while I was there as well so I didn't have to make a second appointment. I felt my car was serviced in a reasonable amount of time.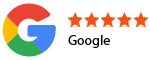 November, 2021
Owen W.
Great deal on the vehicle!  Patient sales staff!  I am an out of state buyer with my own financing.  It took a little bit of time for me to get my financing aligned.  The staff was great and communicative. Mike, Andrew and Bri!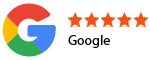 November, 2021
Kathy G.
Appreciate the courteous and helpful staff at LAM. Tina in Mercedes service is very knowledgeable/helpful. On a personal note, I'm thankful to have a great local dealer that values relationships before, during and after the sale. 👍 Highly recommend.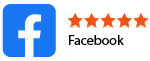 November, 2021
Jim B.

Great Service Department as we always drive from Rapid City and back the day of our appointment, and the service dept seems to get us done so we can return home the same day if possible.Thanks to Travis and Tina!!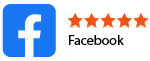 October, 2021
Marlene S.

Jeff was Very helpful in answering all our questions and was very knowledgeable about the vehicles. It was a quick and painless transaction and they were very reasonable with everything. Thank you!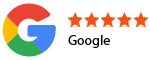 October, 2021
William E.
The staff went out of their way to help me.  They worked efficiently to complete any tasks I asked for information on or contracts.
The negotiations and deal were fair and my automotive needs were met and my issues solved. I was able to get in and out and still spend time with my family over the weekend.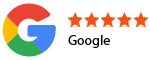 October, 2021
Jon B.
We always get the absolute best customer service. They have quality Sprinter techs and will always take the time to walk you through any questions you have on your service.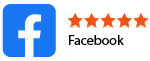 September, 2021
Nimal P.

Great customer service! Tina was great and went the extra mile to get my service completed even though I was scheduled out a couple weeks.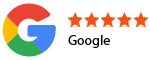 September, 2021
Bruce B.
Had a problem on my new camper with Mercedes power. Camper dealer had no clue, took it to luxury motors. Very helpful staff in the service department was able me to determine there were recalls that should have been addressed by the camper dealer before delivering a new unit. The recalls were done by Luxury Motors in a timely fashion and I am now a happy camper.
The facility is clean and bright. I have been in dirtier hospitals than the service department.
Staff was very helpful and knowledgeable. While there I fell in love with a SUV on the lot, but....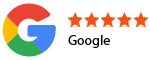 September, 2021
Todd P.
Gene in the service area is always so helpful, professional and sensitive to the customers needs - that demeanor alone keeps people coming back. I also noticed Jon is always friendly and willing to assist customers that need a ride - he treats people with respect and even though they are leaving their vehicle, he makes sure to let them know their business is appreciated and makes it an enjoyable experience. NICE!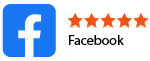 August, 2021
Darla P.

Absolutely Wonderful Experience!! I would recommend anyone and everyone to buy their next vehicle at Luxury Auto Mall. I have purchased many cars and they were far the best to work with. From the test drive to the paperwork, everything was so smooth!! Thank you Ben and team at Luxury Auto Mall!!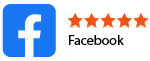 August, 2021
Renea H. S.

We brought our C300 in for some recall work. Despite not spending a dime I still got a 2021 loaner. Customer service does still exist at this dealership, refreshing!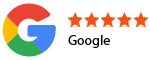 July, 2021
Iryna P.
I really love BMW and Mercedes! and I bring my cars for service only here. Very fast and high quality! Thanks 😊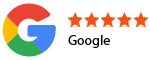 July, 2021
Danny K.
"WHY WOULD YOU SHOP ANYWHERE ELSE", EVERYTHING IS AS THEY SAY IT IS, PROFESSIONAL, COURTEOUS, FUN TO WORK WITH, WONDERFUL ATMOSPHERE, NO DOUBT, THE BEST CAR SHOPPING EXPERIENCE THAT YOU WILL EVER HAVE, THIS IS MY SIXTH VEHICLE PURCHASED FROM THE LUXURY AUTO MALL, AND IT IS ALWAYS LIKE COMING HOME"!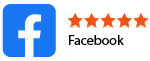 June, 2021
Mary D.

Alex was not at all a typical pushy salesman, he was honest and answered all our questions. No pressure sales. This is the first time we have experienced this and Alex has made a friend and customer for life. Love our new XT4 and will be sure to let everyone know where we bought it and who to contact. Thank you for such a great day.  He went over the car details and functions before we left.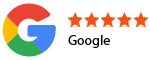 June, 2021
Ryan M.
We had a great experience with Doug Vogel and the staff at Luxury Auto Mall of Sioux Falls! They were very informative and were not aggressive with the sale or any of the additional warranty options on our 21 Escalade Sport. They made the whole process smooth, easy and comfortable. I'm sure we'll have the Cadillac for quite some time but would definitely recommend them if anybody is in the market for a new or used vehicle!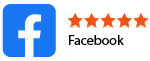 June, 2021
Sara H.

Jeff and Bri were great to work with! Jeff replied to all of my questions quickly, Bri got me a great rate, and once we made the 3hr drive to see the vehicle they had us in and out in under an hour! Great experience, would recommend to anyone making the trip.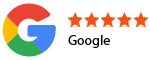 May, 2021
Lori A.
What a smooth process trading in one car for another. Patrick and Joe were awesome to work with. Thank you so much.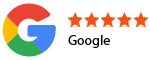 May, 2021
Reed Travel Journeys
We are now on our second lease through Mercedes Benz of Sioux Falls and couldn't be happier. From our very first experience they have been professional, kind and friendly! Patrick was our sales representative the first time and we made sure to ask for him the second time as well, he was more than helpful and accommodating to find the exact car we wanted. All the attributes of what a car dealership should be!!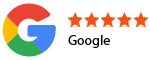 May, 2021
M G Martell S.
Spencer made the purchase of my new convertible easy and seamless.  He was kind and professional.  Joe, who handled the financial aspects, was equally kind and professional.  The two knew their business well.  Luxury Auto came highly recommended, and I can attest to the reason why.  I will be back for future buys.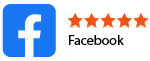 May, 2021
Taramay G. H.

Nice staffing, they help you to get the car you want. They do all the work, very nice place. Like I said nice staffing . Thank you also to John a person who assist me.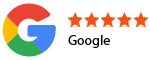 April, 2021
Ryan L.
Always had great service with Gene in their service department. They can usually get me an appointment in a timely manner and if needed a loaner vehicle. They have no problems working on any BMW, even my i3 which is an oddball in the lineup.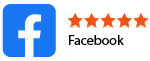 April, 2021
Dulce E. S.

John was incredible from start to finish. He made sure I got the vehicle I dreamed for, and did it fast. he even went as far as to personally deliver my vehicle to my home in Sioux City. In a heart beat would recommend Mercedes-Benz of Sioux Falls, and John to anyone in the market.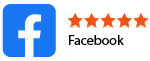 April, 2021
William E.

They have a great website that has a value your trade feature that made things super easy and convenient for me. Using that together with the no hassle pricing sets their way of selling way ahead of the rest of the competition. The people were patient, intelligent, and had incredible customer service skills they used all the way through the process to the very end.