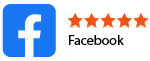 October, 2021
Marlene S.

Jeff was Very helpful in answering all our questions and was very knowledgeable about the vehicles. It was a quick and painless transaction and they were very reasonable with everything. Thank you!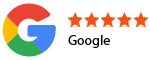 October, 2021
William E.
The staff went out of their way to help me.  They worked efficiently to complete any tasks I asked for information on or contracts.
The negotiations and deal were fair and my automotive needs were met and my issues solved. I was able to get in and out and still spend time with my family over the weekend.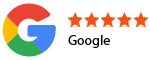 October, 2021
Jon B.
We always get the absolute best customer service. They have quality Sprinter techs and will always take the time to walk you through any questions you have on your service.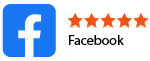 September, 2021
Nimal P.

Great customer service! Tina was great and went the extra mile to get my service completed even though I was scheduled out a couple weeks.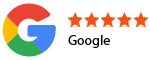 September, 2021
Bruce B.
Had a problem on my new camper with Mercedes power. Camper dealer had no clue, took it to luxury motors. Very helpful staff in the service department was able me to determine there were recalls that should have been addressed by the camper dealer before delivering a new unit. The recalls were done by Luxury Motors in a timely fashion and I am now a happy camper.
The facility is clean and bright. I have been in dirtier hospitals than the service department.
Staff was very helpful and knowledgeable. While there I fell in love with a SUV on the lot, but....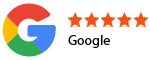 September, 2021
Todd P.
Gene in the service area is always so helpful, professional and sensitive to the customers needs - that demeanor alone keeps people coming back. I also noticed Jon is always friendly and willing to assist customers that need a ride - he treats people with respect and even though they are leaving their vehicle, he makes sure to let them know their business is appreciated and makes it an enjoyable experience. NICE!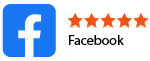 August, 2021
Darla P.

Absolutely Wonderful Experience!! I would recommend anyone and everyone to buy their next vehicle at Luxury Auto Mall. I have purchased many cars and they were far the best to work with. From the test drive to the paperwork, everything was so smooth!! Thank you Ben and team at Luxury Auto Mall!!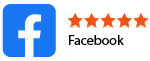 August, 2021
Renea H. S.

We brought our C300 in for some recall work. Despite not spending a dime I still got a 2021 loaner. Customer service does still exist at this dealership, refreshing!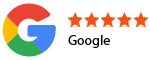 July, 2021
Iryna P.
I really love BMW and Mercedes! and I bring my cars for service only here. Very fast and high quality! Thanks 😊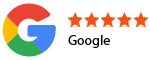 July, 2021
Danny K.
"WHY WOULD YOU SHOP ANYWHERE ELSE", EVERYTHING IS AS THEY SAY IT IS, PROFESSIONAL, COURTEOUS, FUN TO WORK WITH, WONDERFUL ATMOSPHERE, NO DOUBT, THE BEST CAR SHOPPING EXPERIENCE THAT YOU WILL EVER HAVE, THIS IS MY SIXTH VEHICLE PURCHASED FROM THE LUXURY AUTO MALL, AND IT IS ALWAYS LIKE COMING HOME"!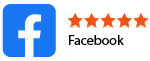 June, 2021
Mary D.

Alex was not at all a typical pushy salesman, he was honest and answered all our questions. No pressure sales. This is the first time we have experienced this and Alex has made a friend and customer for life. Love our new XT4 and will be sure to let everyone know where we bought it and who to contact. Thank you for such a great day.  He went over the car details and functions before we left.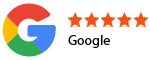 June, 2021
Ryan M.
We had a great experience with Doug Vogel and the staff at Luxury Auto Mall of Sioux Falls! They were very informative and were not aggressive with the sale or any of the additional warranty options on our 21 Escalade Sport. They made the whole process smooth, easy and comfortable. I'm sure we'll have the Cadillac for quite some time but would definitely recommend them if anybody is in the market for a new or used vehicle!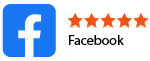 June, 2021
Sara H.

Jeff and Bri were great to work with! Jeff replied to all of my questions quickly, Bri got me a great rate, and once we made the 3hr drive to see the vehicle they had us in and out in under an hour! Great experience, would recommend to anyone making the trip.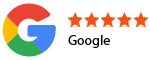 May, 2021
Lori A.
What a smooth process trading in one car for another. Patrick and Joe were awesome to work with. Thank you so much.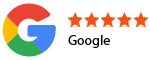 May, 2021
Reed Travel Journeys
We are now on our second lease through Mercedes Benz of Sioux Falls and couldn't be happier. From our very first experience they have been professional, kind and friendly! Patrick was our sales representative the first time and we made sure to ask for him the second time as well, he was more than helpful and accommodating to find the exact car we wanted. All the attributes of what a car dealership should be!!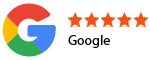 May, 2021
M G Martell S.
Spencer made the purchase of my new convertible easy and seamless.  He was kind and professional.  Joe, who handled the financial aspects, was equally kind and professional.  The two knew their business well.  Luxury Auto came highly recommended, and I can attest to the reason why.  I will be back for future buys.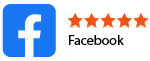 May, 2021
Taramay G. H.

Nice staffing, they help you to get the car you want. They do all the work, very nice place. Like I said nice staffing . Thank you also to John a person who assist me.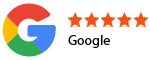 April, 2021
Ryan L.
Always had great service with Gene in their service department. They can usually get me an appointment in a timely manner and if needed a loaner vehicle. They have no problems working on any BMW, even my i3 which is an oddball in the lineup.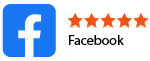 April, 2021
Dulce E. S.

John was incredible from start to finish. He made sure I got the vehicle I dreamed for, and did it fast. he even went as far as to personally deliver my vehicle to my home in Sioux City. In a heart beat would recommend Mercedes-Benz of Sioux Falls, and John to anyone in the market.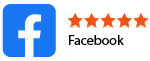 April, 2021
William E.

They have a great website that has a value your trade feature that made things super easy and convenient for me. Using that together with the no hassle pricing sets their way of selling way ahead of the rest of the competition. The people were patient, intelligent, and had incredible customer service skills they used all the way through the process to the very end.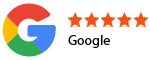 March, 2021
Brooke O.
Patrick was great! He listened to what I needed and came back with an exceptional deal that fit my circumstance perfectly. The process was flawless and everything was expedited in a timely manner. I am extremely happy and couldn't have made it happen without Patrick! He is honest and trustworthy and the dealership was wonderful. Thanks again!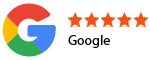 February, 2021
Doug B.
I brought my Winnebago motor home to Luxury Auto for a recall appointment. Was told to expect a two hour service appointment but vehicle was finished in one hour. Great service reception department and appreciate the quick solution for my vehicle. My Sprinter has been trouble free and we enjoy the unit a lot. Bought our unit because it was on the Sprinter platform.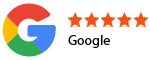 February, 2021
Kali F.
We are vanlifers, so our van is our home! Well our van broke down on our way through town. We called Mercedes right away, they said they were pretty booked and would try to squeeze us in the next day. That was good enough for us. When we got our van there, they said two technicians were going to stay late and work on our van so we could get back on the road. They got it fixed within a few hours and sent us on our way. Incredible service, to go above and beyond....We are speechless and forever grateful to these thoughtful and caring human beings. Thank you so much!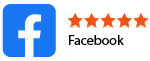 February, 2021
Tom H.
Great experience with our service last week. It only took about 20 minutes total. The service got us right in and the employees were very courteous. Thank you and we will see you for our next service. We are 100 miles away and appreciate fast service.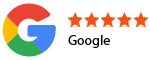 February, 2021
Jeff S.
Great service and what a nice dealership! Very professional service team. I didn't buy my vehicle here but they treated me like I had bought a top of the line car from them! I will be bringing my GMC back here for service from now on.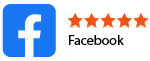 February, 2021
Susie K.
I was so pleased with the service provided by Luxury Auto Mall of Sioux Falls! It was a very fun experience to purchase my First Cadillac!! Doug is a great teacher! He is patient and informative about showing all of the features of the XT5!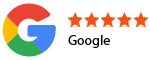 February, 2021
David J.
I went to the Luxury Auto Mall with my spouse to purchase a newer Cadillac. Upon arrival, we met with Sales Consultant CJ Nieuwsma, who showed us several models on the showroom floor. We then test drove several models before deciding on an auto to purchase. We financed the newer vehicle through the Luxury Auto Mall and completed the financing paperwork and were on our way home with a newer Cadillac SUV within a few hours. We are very happy with our purchase and the assistance we received from both the sales consultant and the financing personnel in completing the transaction. This was my third purchase of a Cadillac from the Luxury Auto Mall since 2005.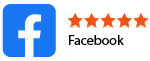 February, 2021
Molly H.
Haven't even purchased a vehicle yet but I'm absolutely blown away by the service we've received. Cannot say enough wonderful things about this lot and the people that work here. John has been amazing to work with through this process. Thank you!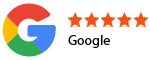 January, 2021
Lela T.
I was very impressed by the knowledge of the service technicians, They had my older Mercedes-Benz back up and running in no time at all. 😁 They even checked on a recall for my sunroof which was Ok. The customer service was outstanding, which is a rare find in these days. Thank you so much 👍 Dan, Tina & Crew at Luxury Auto Mall of Sioux Falls. I so appreciate you all ~  stay blessed.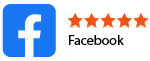 January, 2021
Lisa N.
Carol was very helpful. She went above and beyond in ordering my BMW S4 and following up on its progress. I am anxious to work with her again in the future. She was very accommodating to our schedule. Good job, Carol!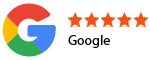 January, 2021
Loren
Service was fast and very efficient. Even rotated my tires for free. The price is the best in town. Great service. 100% satisfied.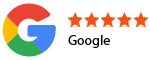 December, 2020
Rick O.
Tina, the Mercedes Benz service representative, is absolutely AWESOME! She is very knowledgeable and a joy to work with! Her attitude is always positive, upbeat and willing to help whatever the situation is. I recommend her to everyone that needs service on their Mercedes Benz!! She does a OUTSTANDING job!! Rick, Sioux Falls.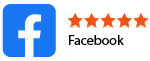 December, 2020
Bill H.
Their service is second to none. They are quick and so very thorough. They also have some of the best coffee in town.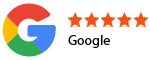 December, 2020
Todd T.
Luxury is the only place I have taken my 2017 Enclave for service and oil changes. Great staff, great customer service. The best part is the affordable prices.  👍🏾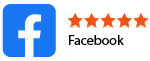 November, 2020
Gordon M.
I can tell you for a fact that every single person there is trying their utmost to maximize your experience. Thank you!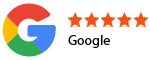 November, 2020
Janna S.
This place is amazing!!! Staff is always pleasant and willing to help you with any questions and concerns you may have!!! Detailed inspection with any job and aren't pushy with you need this and that. Best prices around. Not to mention their Covid-19 procedures are top notice!!! Thanks for caring about my safety as well as others!! Job well done and will always return!!!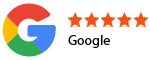 November, 2020
Andrea M.
Michael was very thorough and explained my services to me. Great communication and texted me when I needed additional service and when vehicle was ready for pickup. I was able to use a loaner vehicle while mine was being serviced which was very convenient. Luxury went above and beyond with plastic covers on steering wheels and seats for extra protection during Covid. My car was washed and sparkling clean when I arrived to pick it up. Thank you for your excellent service!!  Will be back and highly recommend! :)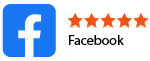 October, 2020
Mylo H.
They friendliness will do attitude and their professionalism!! Every experience with the BMW service department has been excellent.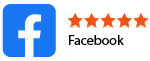 October, 2020
Brenda B.
I took my car in today October 16 2020 to have the airbag recall replaced. The BMW Dealership provided me with a beautiful new 2021 loaner car, that I requested. I loved it! The service did not take very long, the service was excellent, and I know exactly where to go...once I convince my husband that I desperately need a newer model, I know exactly where to come!! Sorry it took me so long to get this scheduled, we were in the middle of a move back to Sioux Falls, from Overland Park, Ks. After being gone over 30 some years. Thanks again for all your help!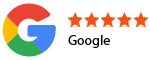 October, 2020
Shelly K.
Doug Vogel and the team at Luxury Auto Mall have made the car buying experience an exciting, fair, and simple process. Doug has been taking care of our family's auto needs since 2005 and we simply will not purchase a vehicle from any other person or dealership.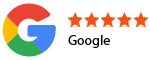 October, 2020
Nicholas M.
John and the whole staff were great. They had done all the small stuff like oil change, tire rotation, and checked the brakes for wear before sale, it was clear they cared. Also no high pressure sales and the price was very competitive. I drove 600 miles for this car and I'd gladly do it again. Thanks again to the team there.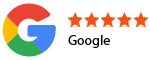 September, 2020
Peter C.
Traveling through Sioux Falls in a rented Sprinter RV conversion, we had engine trouble on a Friday afternoon. The Service crew couldn't have been nicer. They gave us a complimentary tow, and found a loaner van able to accommodate our camping gear and two dogs. We spent the night at a nearby hotel. They serviced the Sprinter and we were ready to roll again on Saturday morning! So grateful that they understood our predicament and took such good car of us and the vehicle!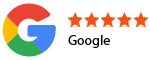 September, 2020
Michael P.
I just purchased a 2017 Cadillac XT5 from CJ Nieuwsma at Luxury Auto Matt and had a great shopping experience. There was no pressure to buy and I was able to take my time in selecting the 'right' vehicle for myself. This particular car was Certified Pre Owned and thus had the warranty to go out 6 years/100,000 miles. Wow. What a deal. Did not have to pay extra for that. Bought the Crystal vision package for the windshield replacement and the "Four-in-One" warranty for the tires, paint less dent repair, and a few other things for a great price. All in all it was a very pleasant experience. I will go back there for service and to purchase any new vehicles that I will be buying. Thanks, CJ. And thanks Luxury Auto Mall.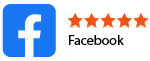 September, 2020
Matt T.
Very polite and worked very hard to complete my sale in a short time frame. No pressure sales or closing tactics. They were very professional throughout.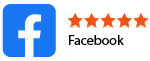 August, 2020
Laurena L.W.
I had car trouble over the weekend and they were able to help right away to find out the problem! The service department is great and they always make friendly conversation to make your experience personable. I bought my car at the dealership in Omaha but will definitely continue to take my car to Sioux Falls for all its needs.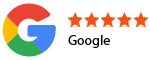 August, 2020
Mary T.
I had an issue with my Chrysler 200 (that I've taken to Luxury for several years for routine maintenance) and the air conditioning system. I made an appointment and although they couldn't find it, was able to get in right away. Rich is a thoughtful, considerate, knowledgeable guy.  He came out in a bit and explained what they did. But even better, he noticed that my tire tread is pretty low and I'd need new brake pads, as well. He was very helpful and not at all pushy. Everyone I've encountered at Luxury has been so very, yes I'll say it, NICE! I recommend them every chance I get!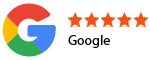 August, 2020
Paul K.
Ryan Abbott went above and beyond for us. We found the car that we love and he took care of picking it. It was 2.5 hours drive but he never hesitated to make it happen for us. This is our 2nd vehicle we purchased from Luxury Auto Mall and Ryan assisted us on both. He is an A Plus salesperson and we cannot be happier. We anticipate more business with this company because of Ryan.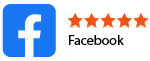 July, 2020
Ron C. Z.
First time service...awesome results. Needed a few repairs, prioritized by need for me. Excellent customer service. Dropped my daughter and I off to get some food and shopping while our repairs are completed and then picked us up. Price was surprisingly reasonable for luxury service. Thanks!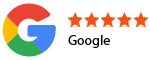 July, 2020
Anand K.
Excellent dealership. Excellent salesman. No hurdles. Easy access. Quick replies. Wish all dealerships were like this one. Very very pleased. Thanks.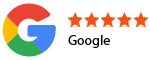 July, 2020
John J.
We were traveling from TN to MT in our motor home when an engine trouble light came on. The people at Sioux Falls Mercedes were outstanding. Even though they were overloaded with work the helped us get back on the road. Everyone we spoke with were professional and most gracious. Thanks so much.