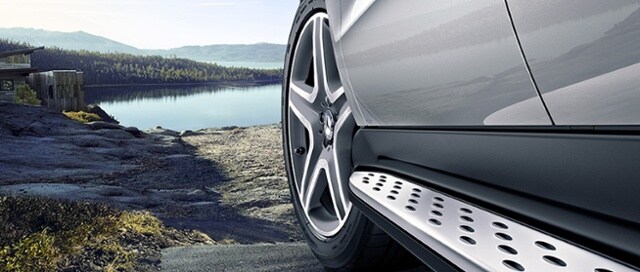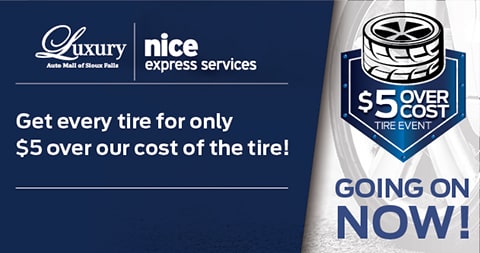 Luxury Auto Mall of Sioux Falls installed retail purchases only. See Advisor for vehicle applications and offer details. Offer expires 12/31/22.
New Tires in Sioux Falls
At Luxury Auto Mall in Sioux Falls, we pride ourselves on great customer satisfaction and service for any vehicle. While we carry three luxury brands, we can help you find new tires for any make or model of vehicle.
Free Quotes
We know you are busy, so we are helping make it easier to receive a free tire quote. Simply fill out the form to the right for a free Sioux Falls tire quote. Our service team is happy to give you a quick, no-obligation quote for any size of tire. We have a large selection of all-season tires, winter tires, and summer tires--let us give you a quote today!
Professional Tire Service
Our certified service technicians understand the mechanics of tire installation and can recommend the best fit of tires for your vehicle. Your tires will be balanced, mounted and aligned by our professional technicians.
Request a Free Quote
* Indicates a required field