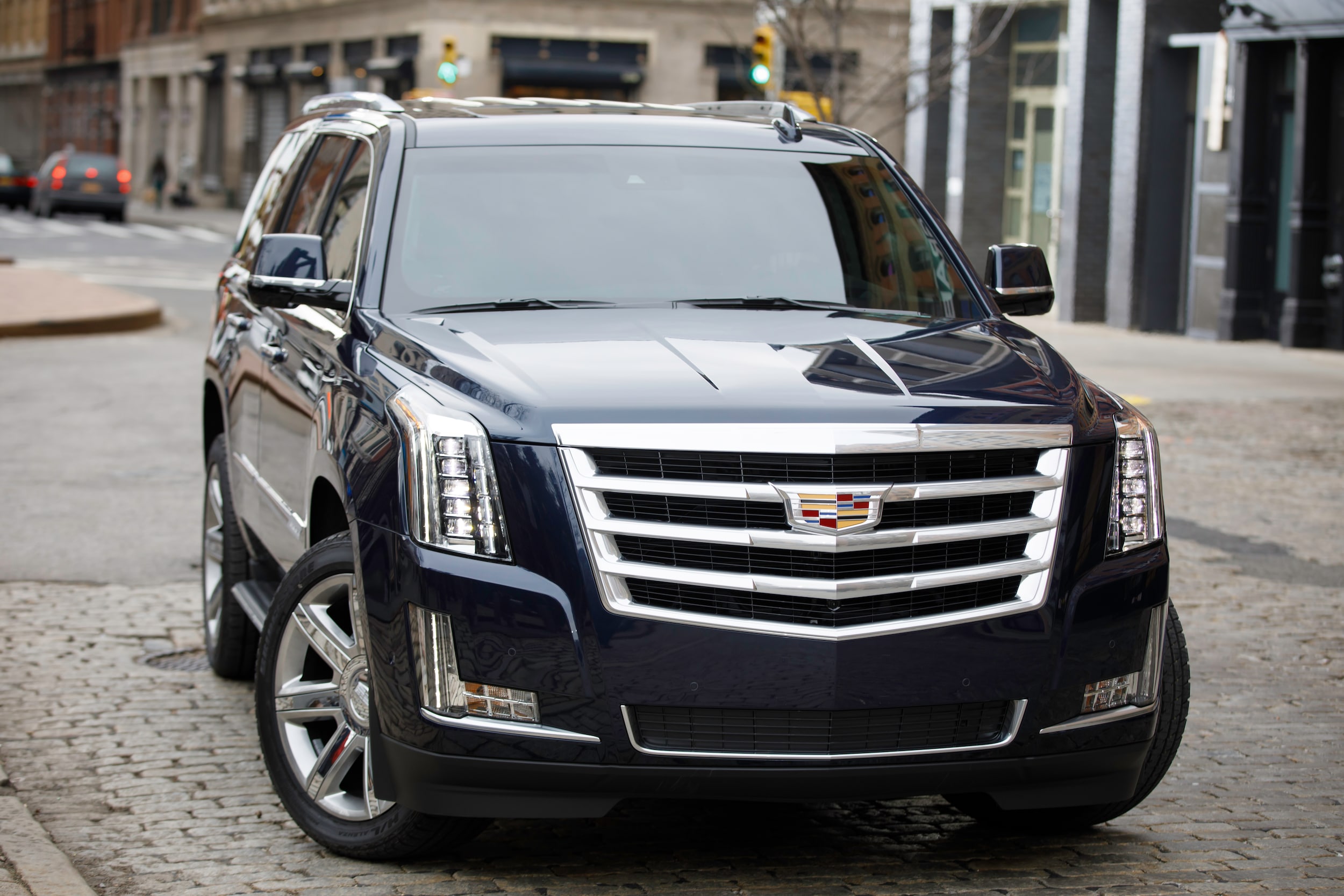 How Does the 2018 Cadillac Escalade Compare to the Competition?
Here at Luxury Auto Mall of Sioux Falls, our goal is to help you find a vehicle that suits your needs. This could mean a variety of things -- your lifestyle, your personality, your interior space needs, and more.
One of the ways we help our customers decide which vehicle to choose is by comparing some of our most popular models with other, competing models. By doing this, we are able to show you the inherent differences between these two vehicles; this, in turn, can help you make a more educated purchasing decision.
So how does the 2018 Cadillac Escalade compare to its competitors -- it this case, the 2018 Chevrolet Suburban?
2018 Cadillac Escalade vs 2018 Chevrolet Suburban
There are a couple of different ways in which the 2018 Cadillac Escalade and the 2018 Chevrolet Suburban are inherently different.
Power: The 2018 Cadillac Escalade provides you with more horsepower and torque (420, 460) than the 2018  Chevy Suburban (355, 383). Power is important, as it is what helps propel you on the road; more horsepower can also be the defining factor in traversing tough terrains, and more difficult road conditions.
Space:The 2018 Cadillac Escalade offers you certain advantages in interior spaciousness, generally when it comes to factors like front shoulder room, and front hip room -- this means you will have more space to stretch out, and to be comfortable during the ride. These vehicles are matched when it comes to factors like head room and legroom. The Chevy Suburban can seat up to eight people, while the Cadillac Escalade seats up to seven people; however, except in very specific circumstances, one less seat is not going to affect your driving experience, or your space needs.
Features: The 2018 Cadillac Escalade has a couple of distinct advantages over its competitor when it comes to features. The Escalade offers standard features, like a navigation system, a premium sound system, a power liftgate, keyless start, automatic parking, a hands-free liftgate, and a heated steering wheel,; none of these features are available on the Chevy Suburban.
Fuel Efficiency: Both of these vehicles offer drivers 23 highway mpg on the road.
Warranty: The Cadillac Escalade offers you a basic warranty of 4 years, or 50,000 miles, and a drivetrain warranty of 6 years, or 70,000 miles; the Chevrolet Suburban only offers a basic warranty of 3 years, or 36,000 miles, and a drivetrain warranty of 5 years, or 60,000 miles.
As you can see, there are some clear differences between these two vehicles. However, the 2018 Cadillac Escalade can provide you with better power, comparable space, more standard features, the same level of fuel efficiency, and a better warranty than the 2018 Chevrolet Suburban can.
Want to Learn More About the Cadillac Escalade at our Sioux Falls Dealership?
Researching a new vehicle is an important process - you want to be sure that you have all of the information you need, and you want to be sure that you are getting the right kind of vehicle for your needs on the road.
We know that this is a lot of information to take in. Therefore, if you would like to see the Cadillac Escalade in person, so you can get a feel for how it drives, and how you feel behind the wheel, stop by Luxury Auto Mall of Sioux Falls, located conveniently in Sioux Falls, SD. Our team is here to ensure you find a vehicle that is right for you in every way!
Visit us today, and we can help you set up a test drive with your favorite automotive option on our lot!