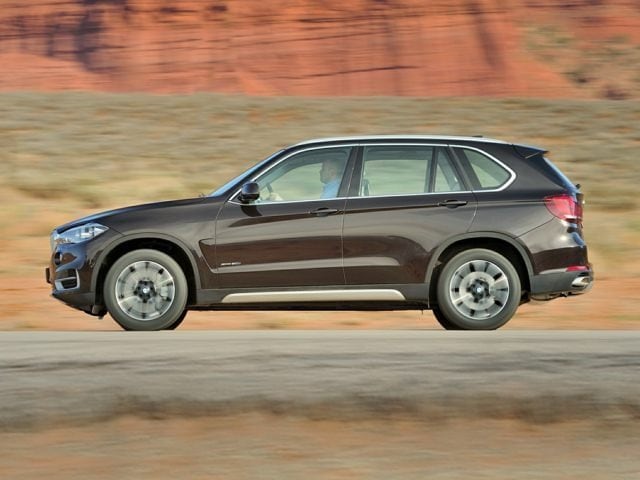 How Does the 2017 BMW X5 Compare to the 2017 Acura MDX ?
Comparing Luxury Cars
Here at Luxury Auto Mall of Sioux Falls, our goal is to help you find an incredible luxury sedan that will suit all of your needs on the road. We know how important having the right vehicle is, both in terms of comfort and in terms of your overall driving experience. That is why we have a team of automotive experts here to assist you with all of your vehicular needs.
One of our most popular vehicles, the BMW X5, has a wide array of features, capabilities, and designs that make it attractive to a wide variety of drivers. How does the BMW X5 compare to its competitors, though? Take a look at the comparison below to find out now
2017 BMW X5 vs 2017 Acura MDX
Power: The first thing to notice about the BMW X5 is that it offers you power on the road, while the Acura MDX falls short. With the BMW X5 you have access to up to 300 horsepower and 300 pound-feet of torque, while you only have 290 horsepower, and 267 pound-feet of torque with the Acura MDX.
Fuel Capacity: On top of that, the BMW X5 has a higher fuel capacity -- meaning you will have to visit the pump fewer times than you would in the Acura MDX.
Space: The BMX X5 offers more head room, rear leg room, and rear shoulder room than the Acura MDX. That means that you will have more space to stretch out in the BMW X5, making your journeys on the road more comfortable, and more relaxing for both you and your passengers.
Fuel Efficiency: The 2017 BMW X5 offers you up to 23 city/29 highway mpg, while the 2017 Acura MDX only provides 20 city/27 highway mpg.
Features: With the BMW X5, you can get features like an optional rear DVD entertainment system, which is not available on the Acura MDX, and a variety of standard features.
Warranty: The BMW X5 comes with a 4 year/50,000 mile basic and powertrain warranty. The Acura MDX comes with a 4 year/50,000 mile basic warranty and a 6 year/70,000 miles powertrain warranty.
These are just a few important ways that the BMW X5 differs from its competitor for your benefit.
Want to Learn More About The BMW X5?
If you would like to learn more about and of the luxury models we carry, or to view current inventory of new BMW X5 cars, or if you have any questions about its abilities on the road, we invite you to visit us at Luxury Auto Mall of Sioux Falls, located in Sioux Falls, SD. Our team would be more than happy to help you with all of your automotive needs.