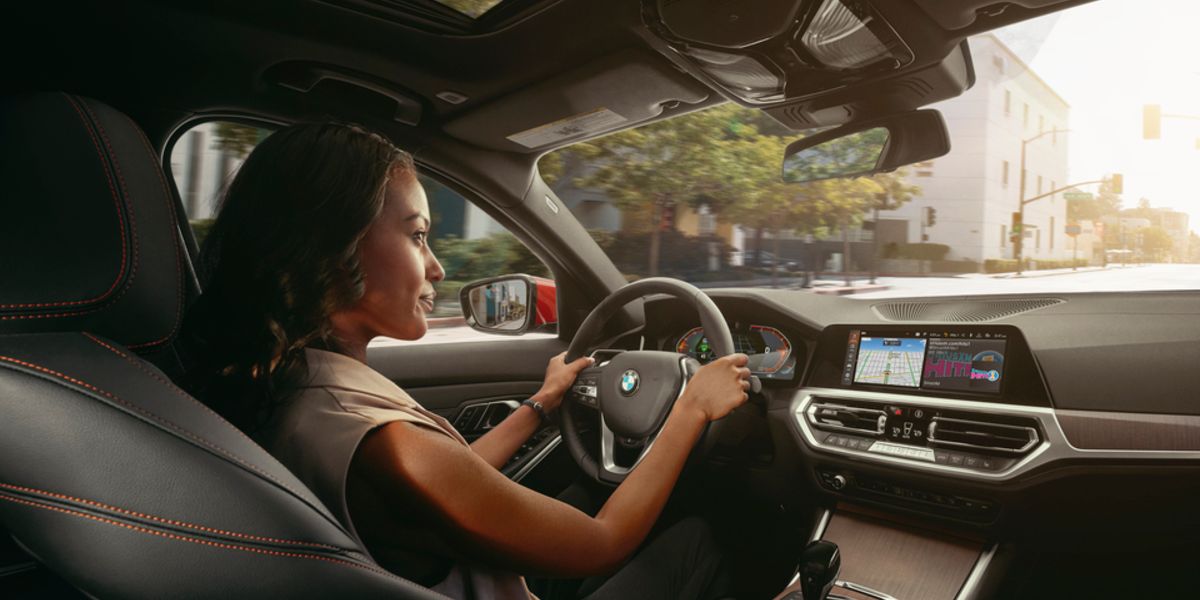 How Does the BMW X3 Compare To the Audi Q5?
Here at Luxury Auto Mall of Sioux Falls, we work hard to make sure that every driver who visit us finds their dream car. After all, a luxury vehicle represents more than just a means of transportation. Its personality, its driving style, and its exterior and interior aesthetics all factor into its overall qualities. In other words, you have to take in the totality of a vehicle in order to discover whether it's truly right for you.
BMW vehicles have exuded these qualities since their inception. Even first-time car shoppers know how regal and stylish BMW vehicles are. That history of dependability, luxury, and confidence is part of the reason drivers trust vehicles like the BMW X3. How does that vehicle compare to competing vehicles, though? For instance, how does the BMW X3 compare to the Audi Q5, for example?
Whether we are visiting us from Madison, Rock Valley, or Watertown, we would be proud to assist you with all of your automotive needs.
BMW X3 vs. Audi Q5
There are a few differences between these two vehicles. These differences are important to consider, especially when you are preparing to invest in a new vehicle.
In terms of pricing and investment quality, the BMW X5 offers you a lower starting price and more benefits! Therefore, if you are looking to get the highest quality investment, the BMW X5 has the edge over the Audi Q5.
Performance is another important factor for folks to consider. Not only does the 2020 BMW X3 offer you some clear advantages, it exceeds the Audi Q5 in efficiency. In fact, the BMW X3 can deliver up to 27 combined mpg, while the Audi Q5 only delivers up to 24 combined mpg. Both vehicles are capable of delivering up to 248 horsepower.
Spaciousness is important too, especially when you are investing in an SUV. For those who want a vehicle that can store plenty of cargo, the 2020 BMW X3 is a great option to consider. It offers up to 62.7 cubic feet of Maximum Luggage Volume. The Audi Q5 only offers up to 53.1 cubic feet. On top of that, the BMW X3 offers more interior cargo volume, both with the seats folded and upright. This means you can travel with your family and/or friends while still having plenty of room for any cargo or luggage you need to bring with you.
In terms of features, the BMW X3 has more standard and available features to offer. It has 12 speakers, while the Audi Q5 only has 10. It offers an available Equalizer, which is not available on the Audi Q5. The BMW X3 also offers standard Parking Assist, which costs extra to add on the Audi Q5.
These are just a few of the differences between these two vehicles. However, as you can see, you can take advantage of more features and benefits for a better starting price.
Find Out More About All the Luxury Cars at our Sioux Falls Dealerships!
If you would like to learn more about our selection of vehicles, including the BMW X3, we invite you to visit us at Luxury Auto Mall of Sioux Falls in Sioux Falls, SD. Our team would be proud to help answer any questions you may have about the purchasing process.
Visit us at your next opportunity and we can help answer any questions you may have. We look forward to assisting you! We are proud to serve folks in Tea, SD and Sioux City, IA.