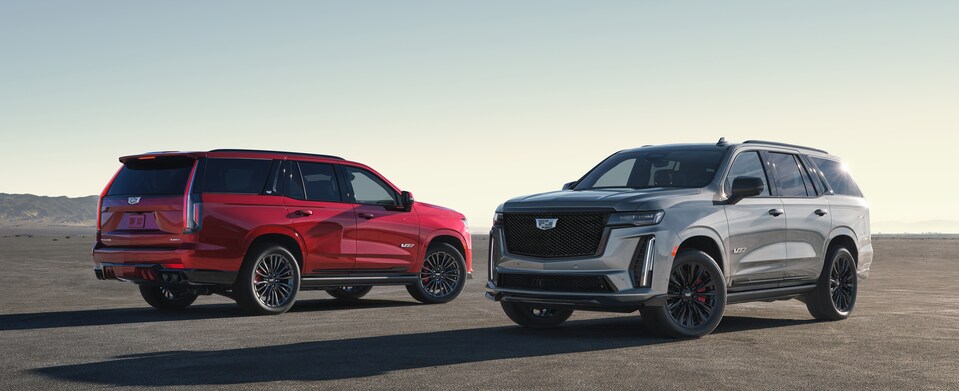 New CADILLAC Escalade V
Luxury SUVs are Coming to Sioux Falls
The New Cadillac Escalade V is Destined for Sioux Falls, SD
When it comes to looking for a regal and luxurious three-row SUV in Sioux Falls, the Cadillac Escalade has long stood out as a popular option. To complement to the popular Cadillac Escalade, the all-new Cadillac Escalade V is being introduced to our new Cadillac model lineup to add additional power to thrill luxury SUV shoppers. In fact, the new Cadillac Escalade V has been dubbed one the most exhilarating, full-sized SUV in the industry.
At Luxury Auto Mall of Sioux Falls, we can't wait to take delivery of the new Escalade V later this summer. In the interim, we encourage interested shoppers around Sioux Falls, SD to contact up about pre-order & reservation availability to be one of the first people to get a hold of this highly anticipated new Cadillac.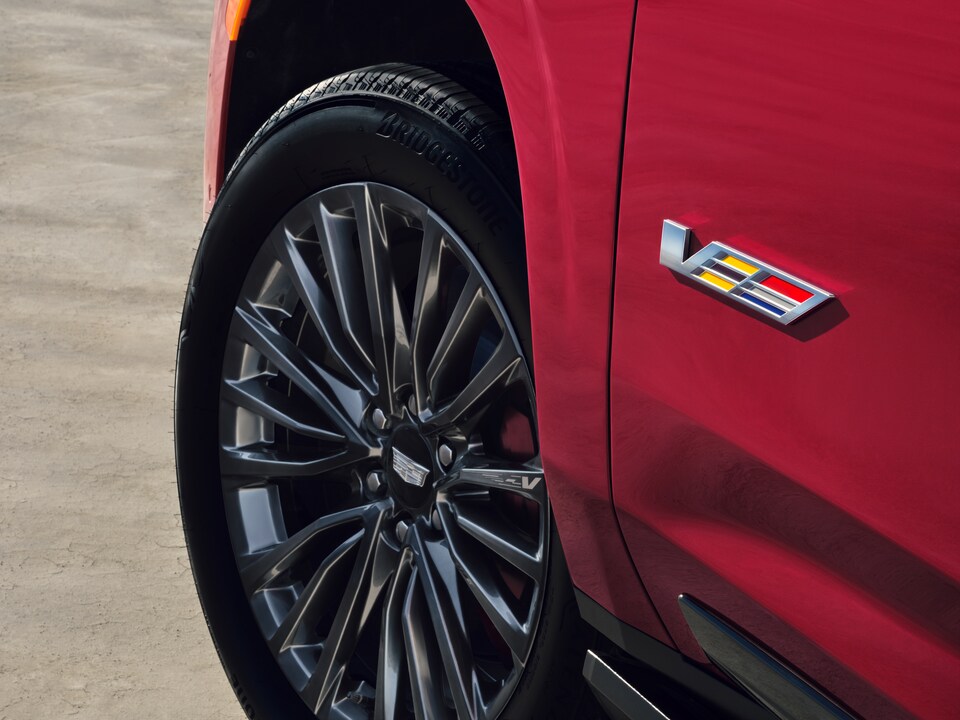 2023 Cadillac Escalade V - Superior Performance Values Encased in Cadillac Luxury
Previous iterations of Escalade offered innovation in luxury.
And using this as a framework, Cadillac Escalade V will come adorned with performance values and opulence never exhibited previous. It's the perfect capping to the V-Series lineup.
For general specifications and features, browse below what should stir your senses:
The 6.2L, eight-cylinder engine has been hand-built, while paired to a ten-speed transmission.
From the supercharged engine comes 682 hp and 653 lb.-ft. of generated torque.
Acceleration reaches 60 mph from a standstill in just 4.4-seconds.
The cockpit offers a curved design to the OLED display covering 38-inches.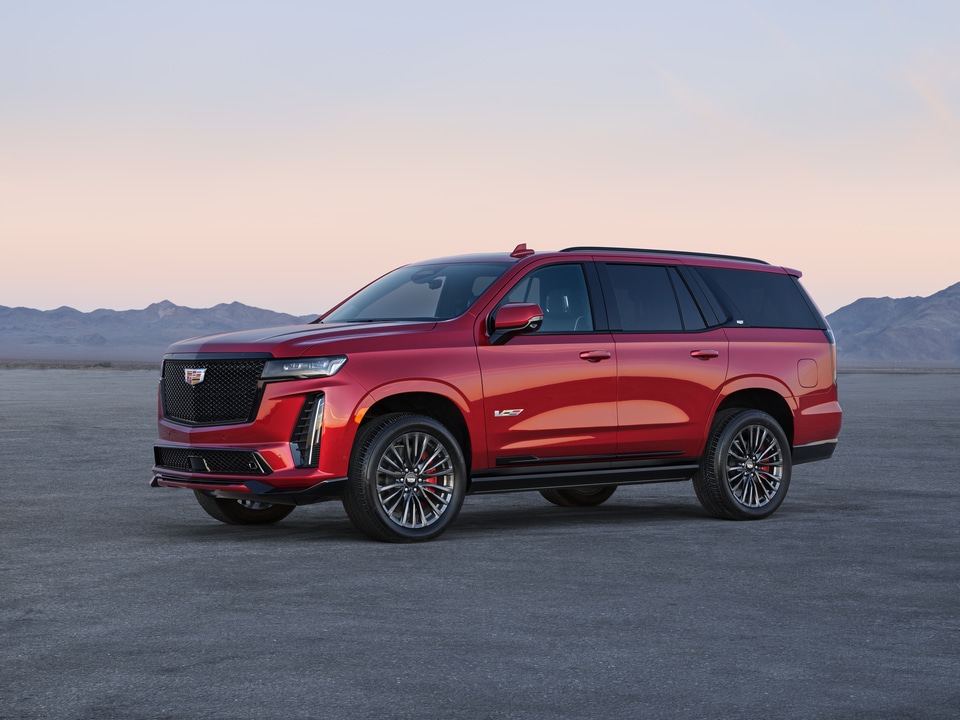 Technology & Driver Assistance Features
The new Cadillac Escalade V also hosts plenty of cutting edge tech that's sure to add comfort & convenience to your drivers throughout South Dakota, Iowa & beyond. Sioux Falls shoppers may be impressed by the following feature highlights:
AKG Studio Reference lends 36 speakers to a surrounding audio system.
Available Super Cruise™ allows for hands-free driving on over 200,000-miles of roads in the U.S. and Canada.
Cadillac Smart System provides all essential and necessary functions for safety and driver assistance alike.
The panoramic, UltraView® sunroof extends across three rows of leathered seating below.
Certain exterior elements offer blacked-out stylization for a unique appearance.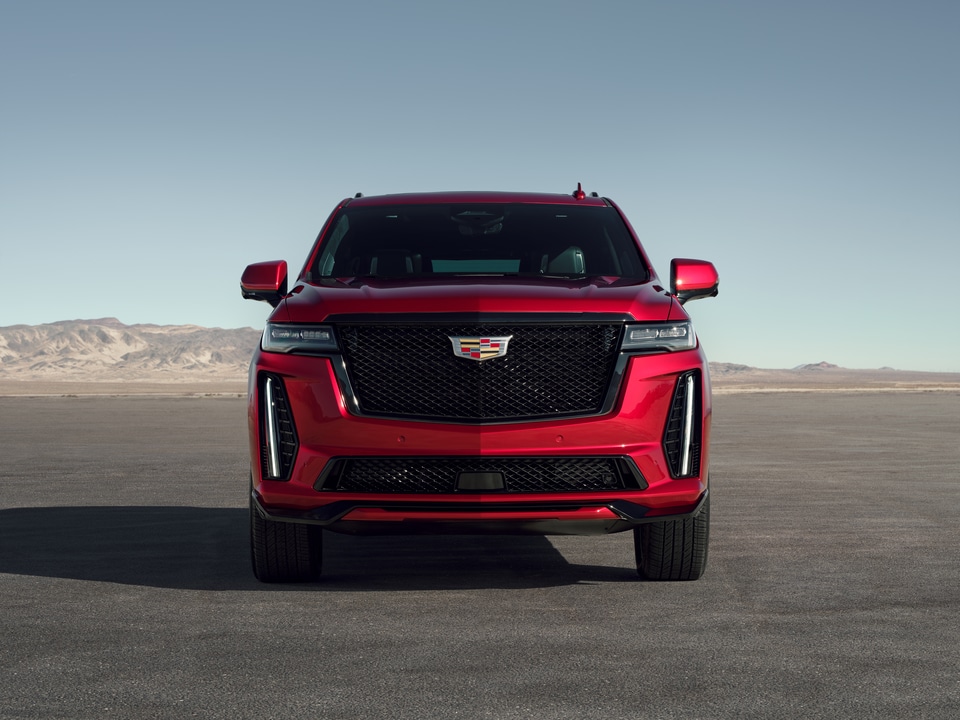 Order Your New Cadillac Escalade V With Luxury Auto Mall of Sioux Falls
In all, Cadillac Escalade V is a more powerful extension of Escalade. Harbored are features and values consistent with Cadillac-minted luxury. Unrivaled performance is a crowning element of the V-Series Escalade. If you're interested in buying or leasing a new Cadillac Escalade V, we highly encourage you to contact our sales team to stay up to date on pre-order availability updates & more, as this is new Cadillac is highly anticipated among Sioux Falls luxury SUV shoppers.