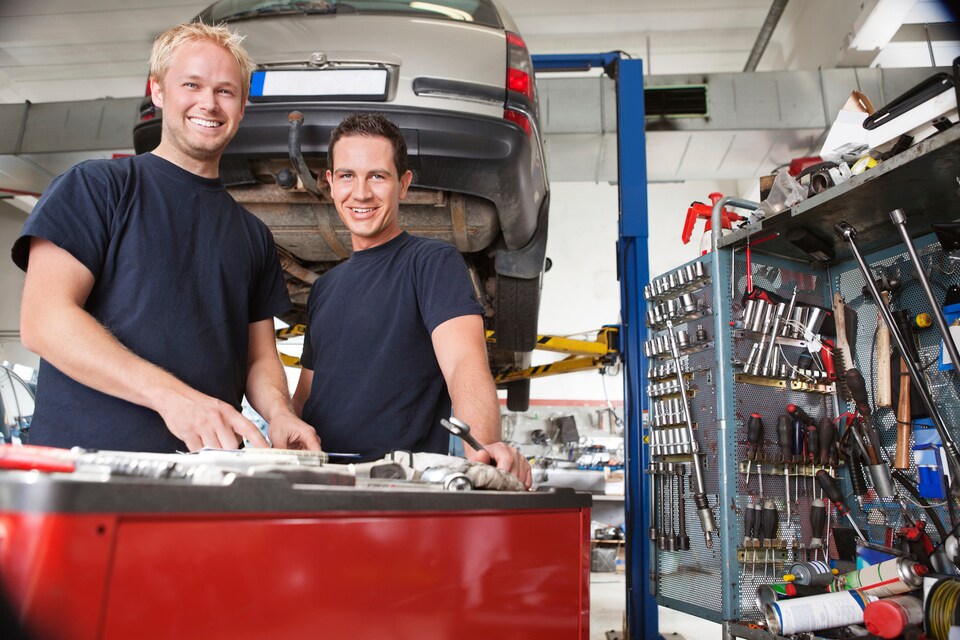 ABRA Auto Body and Glass 
603-362-8388
Monday-Friday 8AM to 5:30PM
Saturday 9AM to 12PM
2601 S. Carolyn Ave in Sioux Falls, SD 57106
Your Vehicle Will Be Serviced With Precision and Care at ABRA Auto Body & Glass
Your vehicle is important to you -- we know that your driving option is an integral part of you, both in terms of it bringing you to and from various locations, but also in how it exudes your personality, and your lifestyle. Your car is not just a means of transportation; it is something more special than that.
With the team at ABRA Auto Body & Glass, your incredible vehicle will be taken care of with precision, care, and grace. Our team of expert service technicians are with your vehicle every step of the way, and they will ensure it is returned to the state it was in pre-collision.
There is no better team you can trust -- and you don't just have to take our word for it. In fact, independent organizations have deemed ABRA Auto Body & Glass worthy of the coveted I-CAR Gold Class certification, which has only been achieved by 10% of auto body shops throughout the entire country. So, while we know it's difficult after a car collision, don't worry -- your vehicle is in safe hands.
What Kind of Benefits Can I Expect at this Auto Body Repair Shop in Sioux Falls, SD?
There are a number of different benefits you can expect from working with us:
clean and comfortable lounge areas for customers
drive-in areas for claims
car rental assistance
early bird before/after hours to drop off your vehicle
a 24-hour contact center (1-888-USA-ABRA)
available windshield repair technicians
repair capabilities associated with body damage (including theft recovery)
much, much more!
These are just a few of the highlights you can expect when you work with us!

Want to Learn More About Auto Body Repair?
If you have any questions pertaining to auto body repair, or if you would like to learn more about how our team can assist you, and repair your vehicle, you can stop by our location at 2601 S. Carolyn Avenue in Sioux Falls, SD.
Alternatively, you can always call us at (605) 362-8388 or email us (SiouxFalls@abraauto.com) for more information. We are open Monday-Friday from 8AM to 5:30PM and on Saturdays from 9AM to noon for all your collision repairs.